THE BEACHOUSE AND BOAT GIFS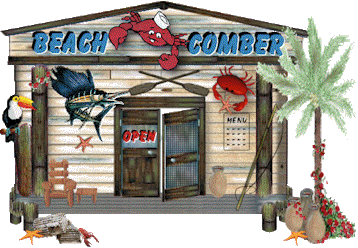 The Beach Comber
Thanks Sandy for inspiring the following gifts.

THE GIFS


Do not alter or modify my graphics or
add to any collection!
Please be kind and save and upload or transload to
your web server.
If you use any of my designs please link back
to my site with one of the following banners.
BACK ~*~ NEXT ~*~ BEACH BGS ~*~ ~REXY'S
© ~Rexy 1999