Pagoo2 has put
together the best
source of up to date
Kosovo information


Kosovo News Links


Relief Organizations

A Stranger's Thanks To Soldiers

Kosovo (Thanks Bruce)

A Prayer for Kosovo
Click on the dove
for the linkable
index of the Kosovo
Doves.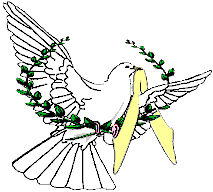 Message To WebTV Community

Rexy's
THE KOSOVO DOVES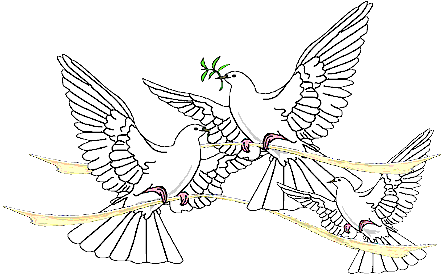 I wanted to do something for the Refugees and The Soldiers of Kosovo. What I came up with was the Kosovo Doves of Peace.
This is an outrageous autrocity to human life.
Whether you feel Nato should be involved in this or not, our soldiers' are there, and our human family is in jeapordy. My young military nephew may be deployed there at any time... We have a moral responsibility to support them all in any small way we can.
I work in a restaurant that is owned by 5 Albanian Brothers. We employ American's, Macedonian's, Turk's, Yougoslavian's, Albanian's, and Checkoslavacian's.
A cook from Kosovo has not heard from his immediate family for over two weeks now... he watches the news in hopes to catch a glimpse of family in a refugee camp. A busser, who is here without her young children, two son's 8 and 3, works to raise money to bring her children to America. She lives in an Albania Border Town and fears the Serbs will attack her babies.
A waiter and his sister await news of another sister from Kosovo, who they have not heard from yet. Their brother's house was destroyed, and he was beaten, but managed to get his family to a cousin's home in Albania.
These people are not strangers to me, they are friends, co-workers, and a part of my human family. I watch the news and see the Children, and in their wonderful, haunting eyes I see my friends' young children, Diehl, Dyatt, Bono, Jani, Chateil, Lula, and Anna... I listen and hear a language that I listen to everyday or a familiar accent speaking broken English, and my heart cries.

People Have Visited

---